The first set of Dragonwood bamboo crane mats have been produced and put into use. The production process is up and running and ready to produce larger quantities.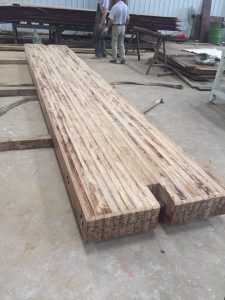 During the first use it has been proven that the bamboo crane mats are very strong and stiff. Due to the bevelled edges they are less sensitive to the outbreak of the edges.
Handling the crane mats through the integrated lifting points, also works very well.